Add your review
Vortex Red Dot StrikeFire II SF-BR-504
Vortex Red Dot StrikeFire II SF-BR-504
Vortex Optics Red Dot Read more
Description
The Vortex Red Dot StrikeFire II SF-BR-504 is a compact red dot riflescope. The riflescope is equipped with 1x magnification and has high quality optics. The StrikeFire II is made of one part and is made of the same type of aluminium that is also used in the construction of aircraft. This makes the SF-BR-504 very solid and can therefore withstand heavy kickback. The fully multi-coated lenses improve light transmission and result in maximum light incidence and clear images. The nitrogen filling and O-ring sealing ensure complete water, mist and dust tightness.
Usage Vortex Red Dot StrikeFire II SF-BR-504
The StrikeFire is ideal when searching for your target at short to medium range. The rifle scope can be easily attached to your weapon using the Cantilever mount (included). Once you have set the brightness to level 6, you can use the scope for up to 80,000 hours. Power is supplied by one CR2 battery (included).
Optical features
• Fully multi-coated: increases light transmission with multiple anti-reflective coatings on all air and glass surfaces
• Brightness levels: 10
• Unlimited eye-relief for quick target tracking
• Parallax-free: makes sure you don't have to keep your eye in the same place all the time to be able to see through and aim at your target.
• Night vision-compatible: the two lowest intensities are suitable for use at night
Construction features
• One-piece frame: compact and lightweight
• Waterproof: O-ring seals prevent ingress of moisture, dust and dirt for reliable performance in all conditions
• Fog-free: argon gas filling prevents internal mist formation over a wide temperature range
• Shockproof: the robust construction resists kickback and impact
• Hard anodized finish: highly durable hard-coated anodizing provides a glossy matt surface and helps camouflage the shooter's position
4 MOA Red Dot
The clear 4 MOA Red Dot is ideal for tracking targets in a split second.
Unlimited lifetime VIP warranty
VIP stands for a Very Important Promise to you, our customer. We will repair your Vortex® product in case it becomes defective. If we are unable to repair your product, we will replace it with a product that is in perfect working order and in equal or better physical condition. The VIP Warranty does not cover loss, theft, intentional damage or cosmetic damage that does not impair the performance of the product.
Included:
1x Vortex Red Dot Strikefire II SF-BR-504
1x Cantilever Ring Mount
1x lower 1/3 co-witness cantilever mount
1x T15 Torx Wrench
1x Set Flip Cap Optik Covers
1x CR2 battery
1x Objective cloth
1x Manual (English)
1x Full-color packaging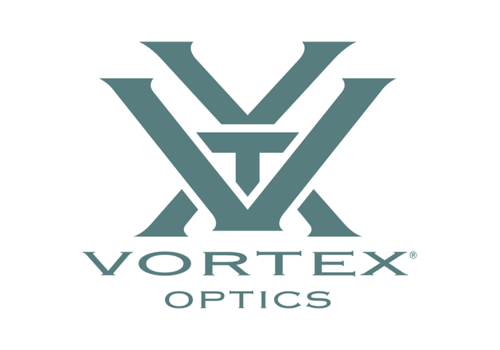 0
stars based on
0
reviews