Add your review
35mm Extension Adaptor CCW
35mm Extension Adaptor CCW
Extension Adaptor Read more
Description
With the 35mm Extension Adapter CCW you can extend the outer barrel of your replica by 35mm.
Some handguards are longer than the barrel itself, so that the barrel falls into the handguard and so often the problem is that the silencer just doesn't fit.
but with the 35mm adapter extension you ensure that the barrel is widened and therefore comes outside the handguard so that the silencer can be mounted on it.
the adapter has a 14mm CCW thread.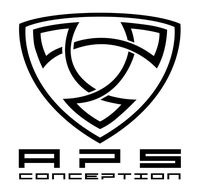 0
stars based on
0
reviews