Add your review
4x32 Battle Sight
In stock
THE 4X32 BATTLE Sight EMERSON IS A VERY GOOD QUALITY SCOOP, IT HAS A 4X ZOOM CROSSHAIR for good viewing of long range targets.
THIS SCOOP IS EQUIPPED WITH A FIBER OPTIC THAT WHEN YOU PLAY IN THE SUNLIGHT, THE CENTER PORTION OF YOUR CROSSHAIR LIGHTS UP RE Read more
Description
THE 4X32 BATTLE Sight EMERSON IS A VERY GOOD QUALITY SCOOP, IT HAS A 4X ZOOM CROSSHAIR for good viewing of long range targets.
THIS SCOOP IS EQUIPPED WITH A FIBER OPTIC THAT WHEN YOU PLAY IN THE SUNLIGHT, THE CENTER PORTION OF YOUR CROSSHAIR LIGHTS UP RED AND YOU CAN SEE THE CROSSHAIR BETTER.
THE RED DOT WORKS ON A CR2032 BATTERY SUPPLIED WITH THE SCOOP.
TURNING ON THE RED DOT IS DONE BY PRESSING BOTH BUTTON FOR ADJUSTING THE BRIGHTNESS AT THE SAME TIME.
THE SCOOP ALSO FEATURES A SMALL IRON SIGHT IF THE RED DOT SHOULD BE EMPTY LOCATED ON THE LEFT SIDE.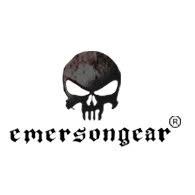 0
stars based on
0
reviews