Add your review
HE512T-RD Elite Solar Red Circle Dot Sight
HE512T-RD Elite Solar Red Circle Dot Sight
This open ELITE reflex sight with red reticle offers a multi reticle system with switchable reticles, an enclosed container-construction, an efficient solar panel with automatic brightness control, a wide front lens, and a durable titanium housing. It's i Read more
Description
This open ELITE reflex sight with red reticle offers a multi reticle system with switchable reticles, an enclosed container-construction, an efficient solar panel with automatic brightness control, a wide front lens, and a durable titanium housing. It's ideal for highest demands and defies wide temperature ranges, dirt and weather.
With our reflex sights you get a military-grade quality at an unbeatable price-performance ratio - without any compromises. They allow to focus your target with both eyes open. Thanks to this the sights are ideal for hunters, sports marksmen, authorities, and airsofter. Besides the multi reticle system (500 line) and the solar models (C-line) all optics offer an intelligent Shake Awake™ technology for an extraordinary long operating life, a parallax-free performance, a bevelled front lens (micros, tubes) and 12 brightness levels for manual brightness control. Our sights can also easily be combined with aiming lasers and night vision devices.
The optic has a supercapacitor with 1mAh storage built into the solar system. Without solar / light and battery the optic could still work 200 hours with Dot (setting 6).
Battery BATT-CR2032
Protection class IP X8
Housing Color schwarz
Changeable reticle: With the 500 series of HOLOSUN® you are fully flexible and can choose between a 2MOA point, 65MOA circle or a combined reticle (circle point).
Perfect for sport shooting and airsoft. Premium sights to an unbeatable value for money.
Solar operation: efficient energy supply in daylight in combination with battery operation for inadequate lighting conditions.
Long service life: ultra-efficient LED Technology, Shake Awake function and automatic Brightness control allow up to 50,000 operating hours.
Always ready for use: with state-of-the-art technology, Shock-proof construction and resistant coating designed for the toughest conditions.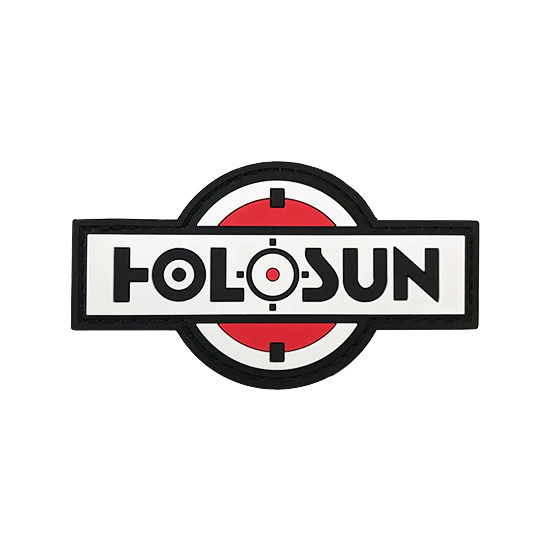 0
stars based on
0
reviews