Add your review
M4 Drum Mag 2300rds
Description
THE G&G M4 DRUM MAG 2300RDS IS Suitable for most M4 models AS THIS MAGAZINE IS PLUG AND PLAY AND CAN BE RELIABLY FED ONCE YOU SLIDE IT INTO THE MAGWELL.
THE DRUM MAG HAS A CAPACITY Of 2300RDS WITH POLYMER CONSTRUCTION WITH A HUGE SPINNING WHEEL IN THE FRONT THAT HELPS WIND UP THE MAGAZINE THAT WILL LAST A LONG TIME.
NOTE THAT WITH EVERY MAGAZINE IT CAN HAPPEN THAT THE BB'S DO NOT FEED PROPERLY ON A CERTAIN BRAND OF REPLICA.
THE ADVICE IS TO TRY A DIFFERENT BRAND OF MAGAZINE, IN ORDER TO SOLVE THE PROBLEM.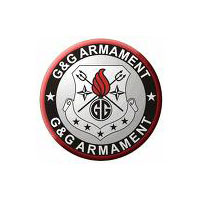 0
stars based on
0
reviews