Add your review
PRK9 Drum Mag 1730rds
Description
THE G&G PRK9 DRUM MAG 1750RDS IS SUITABLE FOR MOST PRK9 MODELS AS THIS MAGAZINE IS PLUG-AND-PLAY AND CAN BE RELIABLE FEED AS SOON AS YOU SLIDE THEM INTO THE MAGWELL.
THE DRUM MAG HAS A CAPACITY OF 1750RDS WITH POLYMER CONSTRUCTION WITH A ROTATING WHEEL AT THE REAR THAT HELPS WIND UP THE LONG-LAST WAREHOUSE.
NOTE THAT WITH EVERY MAGAZINE IT CAN HAPPEN THAT THE BB'S DO NOT FEED PROPERLY ON A CERTAIN BRAND OF REPLICA.
THE ADVICE IS TO TRY A DIFFERENT BRAND OF MAGAZINE, IN ORDER TO SOLVE THE PROBLEM.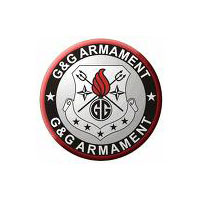 0
stars based on
0
reviews