Add your review
Reaper QRB Plate Carrier Vegetato
Reaper QRB Plate Carrier Vegetato
Reaper QRB Plate Carrier is designed to provide lightweight multi-purpose low profile carrier for ballistic plates with a large surface for carrying equipment thanks to the full MOLLE system.

It is manufactured by the usage of Laser Cut technology whic Read more
Description
Reaper QRB Plate Carrier is designed to provide lightweight multi-purpose low profile carrier for ballistic plates with a large surface for carrying equipment thanks to the full MOLLE system.

It is manufactured by the usage of Laser Cut technology which gives this vest high durability with minimum material usage. The base is made of robust 600D fabric to ensure low weight.

Reaper QRB is outfitted with special buckles on each arm and side which give the user option to put it on without the need of laud hoops and loops closure or in case of an emergency such like injuries or fall into deep water to quick removal. In the upper front and back area are located hooks and loops panels for unit ID or morale patches and a rescue handle for quick and easy evacuation out of danger zone. Each side is outfitted with integrated pouches for a magazine or PMR radio. The front panel can be easy exchanged thanks to hoops and loops + 2 buckle mounting system.

This vest can be equipped with "Small Arms Protection Inserts" (SAPI plates) or similar hard ballistic plates. It can be also equipped with side plates.  The inside of the vest and the shoulders are padded with a soft spacer mesh to ensure comfort and air circulation.

It is in a universal size and it can be fitted to the user by hooks and loops straps on the shoulders and adjustment cord hidden in the lower back.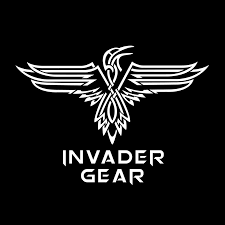 0
stars based on
0
reviews