Add your review
Vortex AMG UH-1 Gen II Holographic Sight
Vortex AMG UH-1 Gen II Holographic Sight
The Vortex AMG UH-1 GEN II is the solution that meets all needs when you rely on tactical optics during the hunt, day or night. It offers an incredibly fast holographic display to capture any situation up close, now with four night vision settings and a d Read more
Description
The Vortex AMG UH-1 GEN II is the solution that meets all needs when you rely on tactical optics during the hunt, day or night. It offers an incredibly fast holographic display to capture any situation up close, now with four night vision settings and a dedicated button to activate night vision. The large viewing visor gives the ability to act quickly and the slim, barrier-free construction maneuvers well and looks great too! The lightning-fast EBR-CQB reticle is designed to conquer. The FHQ technology virtually eliminates stray light emissions to ensure invisibility. The AMG UH-1 GEN II is ready to make life easier.
With the Vortex AMG UH-1 GEN II Holographic Sight you get the best red dot currently available. With a revolutionary holographic display, an impressive and distortion-free image is displayed. The clear image in combination with the BR-CQB reticle will amaze you how quickly and accurately you can hit the target.
The AMG UH-1 GEN II uses one CR123A battery and has an operating time of up to approximately 1500 hours. The Vortex AMG UH-1 is also equipped with an auto shutdown after 14 hours without pressing a button. This feature can be disabled if desired. Adjustments can easily be made on the back to change the brightness level. The button to enable night vision mode is also located here. Four different night vision modes are available. On the side it is possible to change the battery without the need for additional resources.
Everything is placed in a protective housing, making the AMG UH-1 GEN II durable and making an additional protective housing superfluous. With the integrated quick release mount, the Holographic Sight is easy to (dis)mount on a Weaver/Picatinny mount.
Application Vortex AMG UH-1 Gen II Holographic Sight
The Razor AMG UH-1 GEN II Holographic Sight can be used for single shooting but comes into its own when multiple targets need to be hit in quick succession.
Properties of the lenses
Fully Multi-Coated lenses; Anti-reflective coatings on all air/glass surfaces improve light transmission for greater clarity in low-light conditions.
15 Brightness Levels
Infinite eye relief; Infinite eye relief for fast targeting.
Parallax Free; All red dot and holographic sights will exhibit a small amount of parallax. This small amount is considered "parallax-free" and will make a negligible difference in performance.
Night Vision Compatible; Dedicated button with 4 night vision compatible lighting settings.
Armor Tek coating, provides protection against scratches, oil and dirt.
Housing properties
Waterproof (IPX8) O-ring seals prevent moisture, dust and dirt from entering for reliable performance in all environments.
Fog-free; Argon gas filling prevents internal misting over a wide temperature range.
shock resistant; The robust construction withstands impacts.
Matte anodized finish; Corrosion and wear resistant anodizing provides a low glare matte surface and helps to camouflage the shooter's position.
User-friendly features
Controls on the back; Easy to turn on and adjust brightness levels.
FHQ technology; Virtually eliminates stray light emissions to be invisible in low light and prevent eyepiece glare common with other holographic sights.
Integrated mounting; Quickly attaches to any Weaver or Picatinny rail with the integrated mount.
EBR-CQB Reticle
The clear and versatile reticle is specially designed for the Holograpic Sight and ensures optimal targeting in a wide variety of scenarios.
Unlimited Lifetime VIP Warranty
VIP stands for a Very Important Promise to you, our customer. We will repair your Vortex® product in the event that it breaks down. If we are unable to repair your product, we will replace it with one that is in perfect working order and in equal or better physical condition.
The VIP warranty does not cover loss, theft, accidental damage or cosmetic damage that does not affect the performance of the product.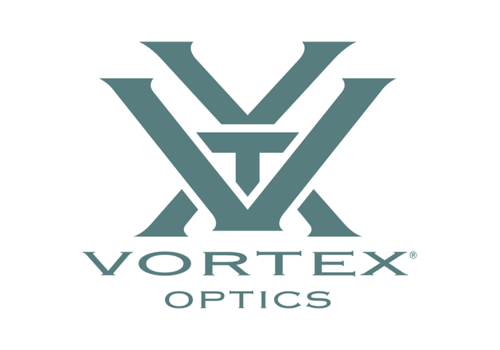 0
stars based on
0
reviews